May 11th, 2017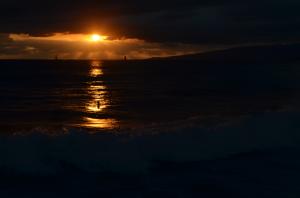 I've moved! After my open heart surgery and some healing I was finally able to carry out my former plans to move to the Mainland. However I still cannot lift over 5 pounds nor do anything exhausting. My mind is way ahead of my physical ability; my Muse is screaming to be set free. As of April 24th, I now live in Scottsdale, Arizona. Just bought a townhouse and waiting for close of escrow. Meanwhile my possessions, including my PC and my work are being shipped and should arrive in a few days. Soon as I'm settled in, I have many new images to post. I wish to thank my customers for the continual sales. I will have many changes and more beautiful art in all my galleries soon.
November 23rd, 2016
To all my faithful friends here on site, I may not be around much for a short period, though I will try to stay active as much as possible. I am scheduled for OPEN HEART SURGERY on Jan 10th. Between now and then, am scheduled for a whole slew of pre-op tests, as is normal. Also between now and then, I need to put my life into some semblance of order and gather up some cash. I have insurance but high high deductibles and this is no inexpensive surgery. Anyway, I'll still be posting and commenting here and there till January. Want to wish everyone a Happy Thanksgiving, Merry Christmas, and a Happy New Year.
July 5th, 2013
I am in the process of re-organization of Mary Deal Fine Art. In the process, I am breaking up galleries with too many images, creating small galleries with specific images. For example, I had all my flowers in Flowers and Exotics. The images took time to get through, to find the right image of a particular flower. Now I am creating galleries for each type of flower. It's much easier to go right to the gallery for the flower of your choice. What remains under Flowers and Exotics are those blooms for which I have only 2 or 3 images, too few to merit a separate gallery.

In the future, when a gallery becomes too full of images, I'll be separating out certain images into their own gallery. I'll also be deleting any images that do not meet my current expectation of great art as I improve my skills. In this way, I hope I am improving the level of expertise shown through my work as well.
March 26th, 2012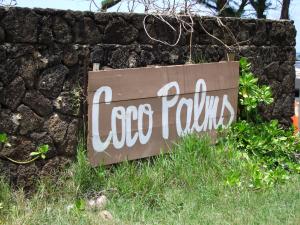 Beginning today, I will be posting many images from a series I photographed on the grounds of the old CoCo Palms Hotel and Resort on Kauai. The Coco Palms is where Elvis Presley filmed scenes from Blue Hawaii. I will be posting images of the aging and infamous Bungalo #56 where he stayed. Most of the buildings are ranshackle now. The Coco Palms was damaged during Hurricane Iniki in 1992; been in litigation and changed hands many times since. The present owners have until May 2012 to decide what to do with the property, abandon it, or sell it off. In the meantime, some of these images are also beautiful. You'll find the Coco Palms images in my "Inland Hawaii Gallery."
August 3rd, 2011
Starting this month, August, I will be eliminating a lot of pictures from my galleries to make way for new images. I'm thrilled with the new images and to be able to delete older ones I favor the least. Too, I'll also be creating images for greeting cards for specific holidays. That is, I hope I can get a few of those done.
October 28th, 2010
Aloha everyone,

Since returning from vacation I have posted much new art. Some include photos of Lake Tahoe, some of my hometown area of the Sacramento River Delta. I've also started a Holidays and Seasonal Gallery. To find all the new art, click in "Artwork." To see a specific gallery, click on "Galleries." Enjoy!

Oh yes, am also preparing a new gallery for Classic Cars which I'll begin to post in the next few days.
October 6th, 2010
Am leaving tomorrow, 10-07, for vacation during which time I will see my son for the 1st time in 5 years. He, too, has taken an interest in photography. We will have many photos ops, so watch for new work to be posted shortly after my return. Also, don't forget to order your holiday cards early. You can include wording of your choice at no extra charge.